Australia's Burlesque Icon!
"Widely acknowledged as Australia's best solo performer"
- The Beat (Melbourne)
"Lola The Vamp lives up to her name"
- Australian Penthouse
"Lola The Vamp is spearheading the retro stripping artform's snowballing revival"
- Sunday Mail
"Our highest profile starlet"
- Hippocketsleaze
"Best Boobs in Burlesque!"
- Burlesque Idol, Sugartime
"Love your ass, it's so firm and tight ;)"
- Fiona O'Laughlin @ Edinburgh Festival 2005
"You started it all! The original 34b girl"
- Mark Gerber, owner 34b Burlesque, Sydney
"A very inspiring figure"
- Zuzanna, promoter of burlesque club, Brisbane
"Lola, the vamp, a woman so in control of her art form as to be more dominant the greater her state of undress, was magnetic. We are fish on hooks!"
- Miss Victoria Mist, review of Sugartime, Sydney
"Lola's strips have real tease...these women have skills and sex"
- The Scotsman
"Know a thing or two about sex and sensuality... ravishing to look at...know a thing or two about showbiz"
- The Times
"Lola's Serpentine and Fan dances were beautifully erotic"
- UK review
"I love her take on burlesque"
- Kitten On The Keys USA
"Hot"
- Andrew G, Australian Idol, Channel V
"Magnificient! had jaws dropping all over the country"
- Yumi Stynes, Channel V. Lola was Yumi's number 2 highlight of the 2005 Big Day Out Tour!
"Love your work baby!"
- KK Juggy aka Christa Hughes
"Turned me on, and I'm gay!"
- Audience Ric's Cafe
"Not a dry seat in the house"
- Punters at Brisbane Powerhouse and The Zoo
"Old-school fetish princess"
- Lara Zamiatin, Courier Mail
"Captured the spirit of burlesque"
- Punter at Dante's Melbourne
"One of my personal highlights of a very eventful Big Day Out. The girls presented a very diverse burlesque show that certainly beats even an exceptional strip show. Corsetry, high heels, feathers and sultry looks created a most enjoyable spectacle that made missing Metallica seem insignificant"
- Angus Young www.rocksluts.net.au
"Lola the Vamp and La Viola Vixen have to be two of the most beautiful classic showgirls I have come across in a long time!"
- Chaz Royal "Burlesque King" - Rave Magazine
"Don't go!"
- Bob Hawke @ Woodford Folk Festival 2010/2011
"8 hottest Burlesque Stars of All Time: Gypsy, Dita, Josephine and Lola: Some burlesque performers are content to practice their art as a hobby, or a mere career path. Shake your groove thang, cover your naughty bits with some feathers, collect a check. But few people have the giant brass lady-balls to turn their love of burlesque into an academic pursuit. But that's just what Lola the Vamp has done, earning her Ph.D. in burlesque. That means in all her correspondence, she gets to sign of "Lola the Vamp, Doctor of Burlesque." And that, friends, is totally friggin' cool."
- Ward Rubrecht - 8 hottest Burlesque Stars of All Time: City Pages
"a Mona Lisa type of quirky charm, that she has shadows swirling underneath the surface about to break, but never quite doing so."
- Viviane Mae
"It's intimidating. We're not used to naked women running around. At least not in recent years anyway"
"Beautiful"
- Nick Cave - Grinderman/Nick Cave solo tour
"Lola the Vamp performed an astounding burlesque routine. So elegant and stylish, she has such amazing stage presence! Combining ballet with the best of European Burlesque. Arriving in an Amsterdam chair and looking like she had emerged from Carnevale did Venezia, complete with the vintage hat... she was breath taking!"
- Wooly - Faster Louder
"Lola is Australia's premier mistress of burlesque...it's a hell of a show. A show she's executed everywhere from the homeland (including, but not limited to, nationally on the Big Day Out tour) to glittering Las Vegas, Paris and Tokyo. Nick Cave summed it up in a single word, in true Cave style: "Beautiful". She manages to wrap the crowd in a haze of fantasy, taking them back to a time of subtle erotica and elegant performance."
- Lisa Dib - www.watchoutfor.com
"One of the most internationally recognised and impeccably styled burlesque divas. Lola's dramatic shows and smouldering looks will take you to an exotic netherworld you'd only ever dreamed of. Come for the rare opportunity of seeing this burlesque superstar shine."
- Francios Buble - 34b Burlesque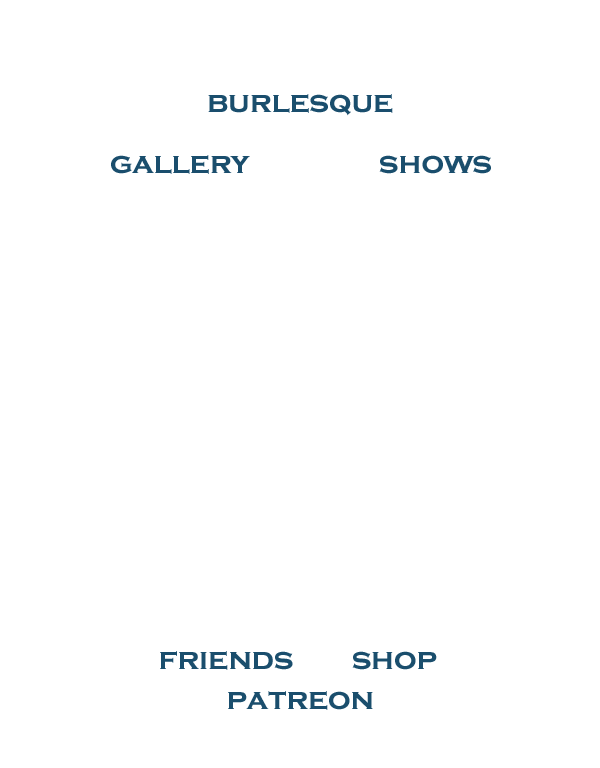 International Headliner, Penthouse Pet, chanteuse, Burlesque PhD.
Burlesque Dancer Lola The Vamp is a living amalgam of vintage beauty. A true star cast in the mould of yesterday, has the figure of Brigitte Bardot and the face of Vivien Leigh. Voted by her peers into the 21st Century's Burlesque International Top 20 in 2016, she is currently the Number 1 burlesque performer in Australia. Lola is one of the world's most enduring international burlesque stars, with a list of credits spanning over a decade at the very top echelons of burlesque.
Her headline and festival appearances include Perth International Burlesque Festival, Berlin Burlesque Week, Stockholm International Burlesque Festival, Como Lake Burlesque Festival, Australian Burlesque Festival, Woodford Folk Festival, Valley Fiesta, Melbourne International Comedy Festival, the Canberra, Brisbane, Melbourne and Adelaide Fringe Festivals, Anywhere Theatre Festival and the Edinburgh Fringe. She was the first Australian to have the honour of performing at the Burlesque Hall of Fame. In 2013, at the culmination of several years of research and performance, she made theatre history by obtaining the first PhD in burlesque, as seen on CNN.com and The Huffington Post.
Also a chanteuse with her band Desert Blues Cartel, Lola is the star performer of the beloved hit Spiegeltent show Vamp and Burn which combines original live blues with improvised burlesque. She appeared on the song Ma Cherie as guest vocalist in 2014 and released her debut song Snow in 2017. Her solo show, The Poor Slob and The Good Fairy combines live performance with a short film based on an 1899 Parisian cabaret script and regularly tours the Fringe circuit.
A habitué of the beautiful cities of Paris, New Orleans and Berlin. She is, as The Age writes, 'in a league of her own' You can see much more of Lola's new and archival material at her subscriber site www.patreon.com/lolathevamp